Accelerate your cash flow. Mitigate your Risk. Reduce your operational expenses.
Selling your auto loans, whether you are a BHPH dealer or a finance company, it is intelligent to collaborate with a capital source. IDA Acceptance 360 is a family office with over 20 years of experience in subprime auto purchasing and loan servicing.
Our Bulk-Purchase and Indirect program are designed to increase your financial agility and reduce your operational expenses.
Our loan acquisition products offer flexible terms, fast funding, and seamless borrower transition. Your customers are our customers, and we take great care and pride in the transfer of servicing. Borrowers have the ability to pay online or over the phone within 24 hours of funding.
Time is money. IDA Acceptance 360 can help you leverage your existing portfolio to access the capital you need today, for growth tomorrow. Partner with us, and gain a reliable funding source solely focused on helping you do what you do best – Sell Cars.
Call Bill Dunkerly, our Chief Revenue Officer at (678-735-5702) or contact him at bdunkerly@idallc.com.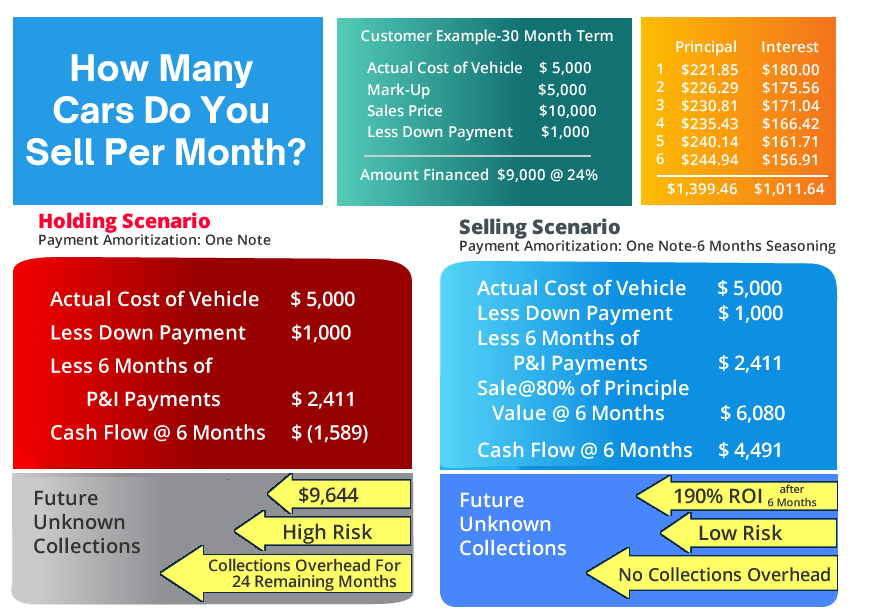 The prices and dollar amounts above are by way of example only, and this comparison chart is not a commitment by or from IDA Acceptance 360 or its affiliates ("IDA") to enter into any transaction or purchase, or service of any receivables. Any receivables offered for sale to IDA's underwriting criteria and due diligence. Any purchase obligation shall solely arise pursuant to a mutually-negotiated and executed definitive agreement.